Moonlight
10" x 10" x 1.5"
Acrylic on canvas
$350
This textural, abstract seascape painting is on a gallery-wrapped canvas. The sides are painted in a shimmery gray/black micaceous iron oxide. The painting is signed on the side, dated and signed on the back. It is wired and ready to hang. A light coat of clear acrylic varnish has been applied to seal and protect the beauty of this painting.
Original 2018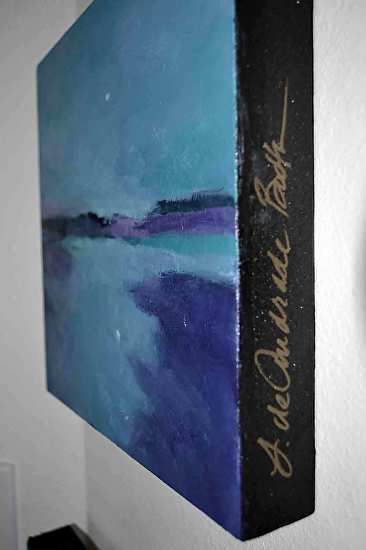 To purchase prints of this painting and many other items,
click here
*****
My paintings are represented by several online art galleries, but if you'd like to purchase directly from me,
Click
here
to subscribe to my monthly art newsletter!
For information about my upcoming abstract painting workshops,
*****
filomena booth, abstract painting, abstract painting workshops, modern art paintings, seascape, coastal, floral, interior design, home decor art, art for interior designer, buy art online, wall art, interior design ideas, painting on canvas